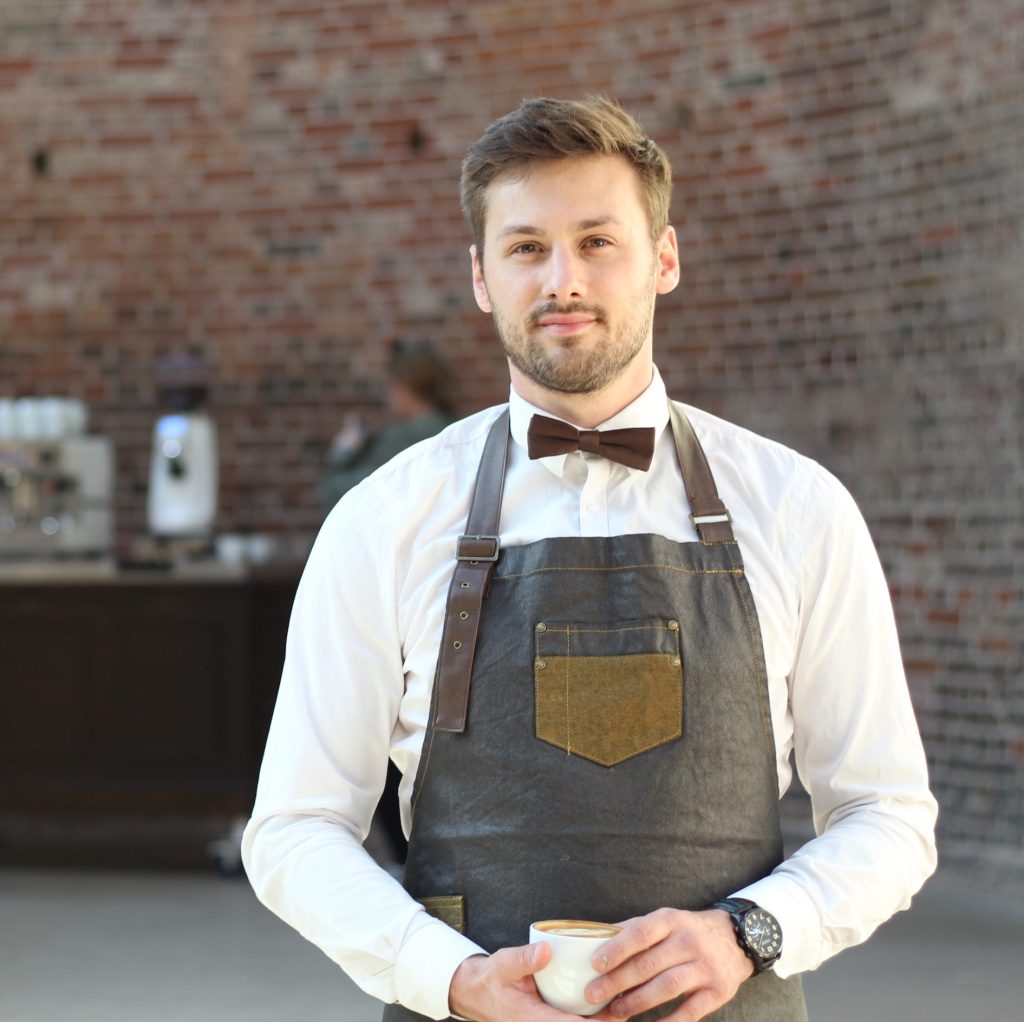 Mein Name ist Henri Baudon,
ich bin der Gründer von Garçon de Café.
Seit 2014 versorgen mein Team aus professionellen Baristas und ich unsere Kunden und ihre Gäste mit leckerem Kaffee bei Events jeder Art.
Wir konnten bereits auf hunderten Events mit unserem Kaffee Catering überzeugen. Neben Hochzeiten und Geburtstagen werden wir auch regelmäßig für Firmenevents und Messen gebucht.
Unser Ziel ist es, Sie und Ihre Gäste mit unserem qualitativ hochwertigen Kaffeegetränken zu begeistern. Dazu bieten wir mobile Kaffeebars, Oldtimer Coffee Trucks und unser Vintage Kaffee Lastenrad an. Gerne können wir aber auch unsere flexiblen Kaffeemaschinen mitbringen, die sich in Ihr Event-Setting integrieren lassen. Perfektioniert wird der Auftritt durch unsere professionell ausgebildeten Baristas, die nicht nur leckeren Kaffee brühen, sondern diesen auch durch Latte Art ansprechend präsentieren.
Gerne unterstützen wir Sie bei Ihrem Event und passen uns Ihren Wünschen und Vorstellungen an.
.
Mobile Kaffeebars, Coffee Trucks und unser Kaffee Lastenrad für Ihr Event
Wir können unser Kaffee Catering Equipment in Ihr bereits bestehendes Set Up integrieren, sodass wir bei Ihrem Event kaum Platz benötigen.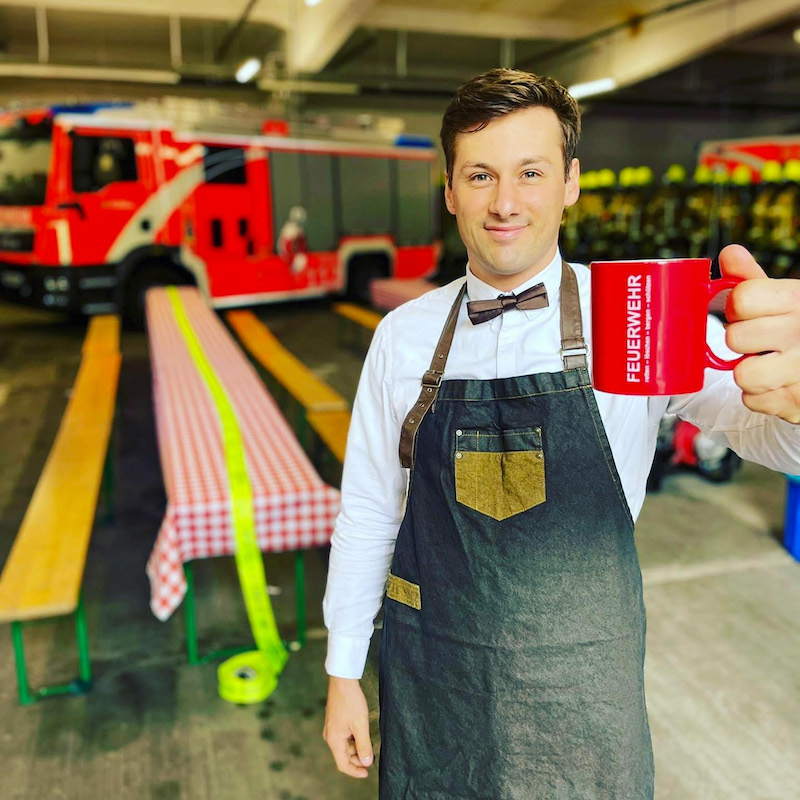 Wenn bei Ihrem Event etwas mehr Platz vorhanden ist und Sie das Kaffee Catering gerne auffälliger gestalten möchten, eignen sich unsere mobilen Kaffeebars. Hier stehen uns verschiedene Ausführungen zur Verfügung. Unsere einzigartigen Kaffeebars lassen Sie entsprechend Ihren Wünschen integrieren und ziehen die Aufmerksamkeit auf sich.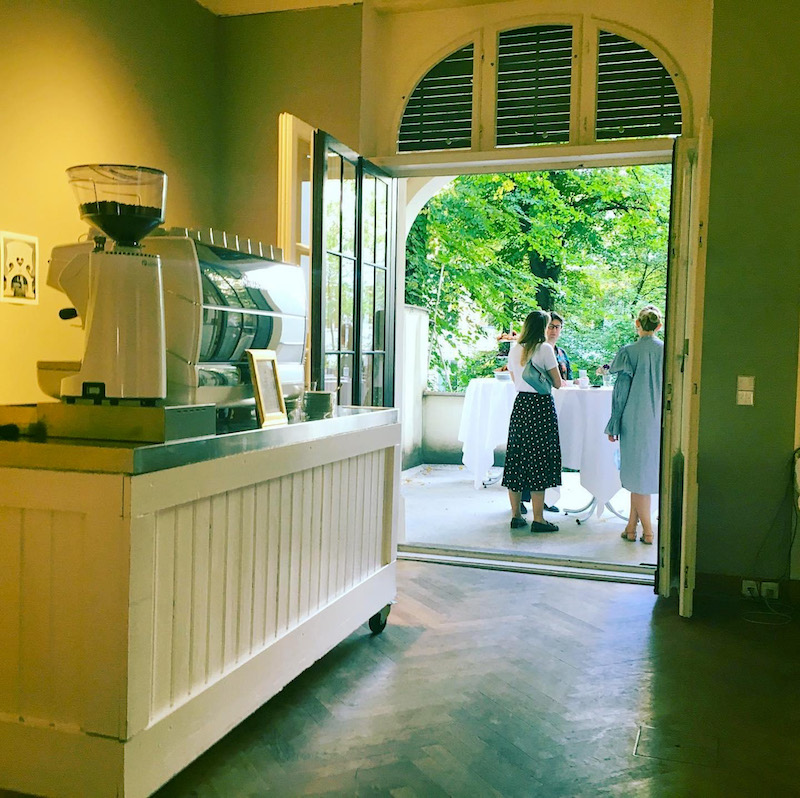 Unsere Oldtimer Coffee Trucks sind sehr besondere Eyecatcher, die auf Ihrem Event besonders hervorstechen und große Beliebtheit genießen.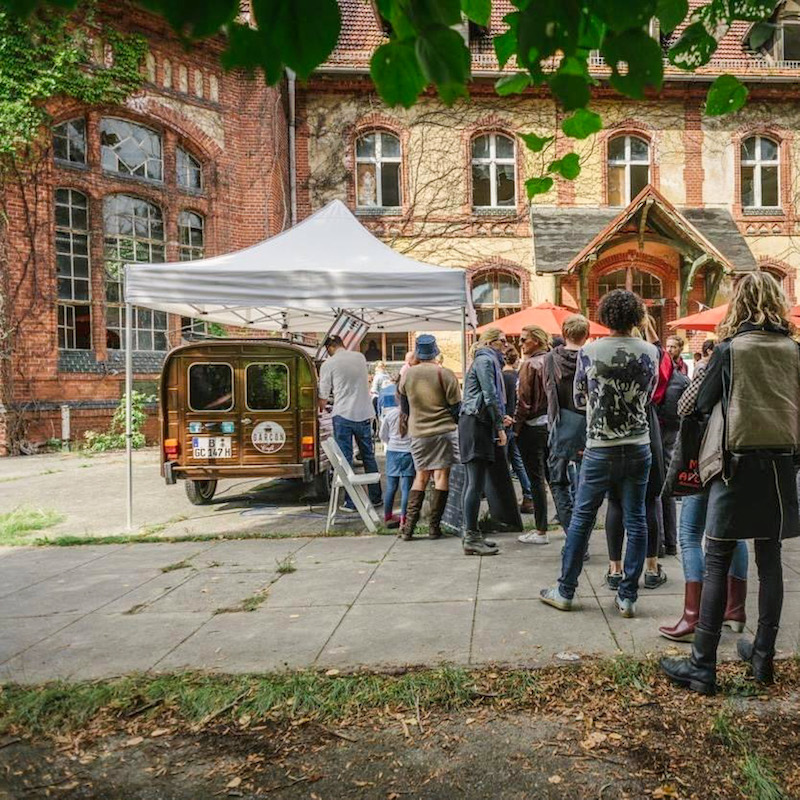 Professionelle Baristas für Ihr Event
Unsere Baristas können nicht nur guten Kaffee zubereiten, sondern sind auch sehr erfahren im Service-Bereich, weshalb sie ein freundliches und professionelles Auftreten mitbringen. Dementsprechend ist kein zusätzliches Personal erforderlich, um Ihre Gäste mit hervorragendem Kaffee zu versorgen.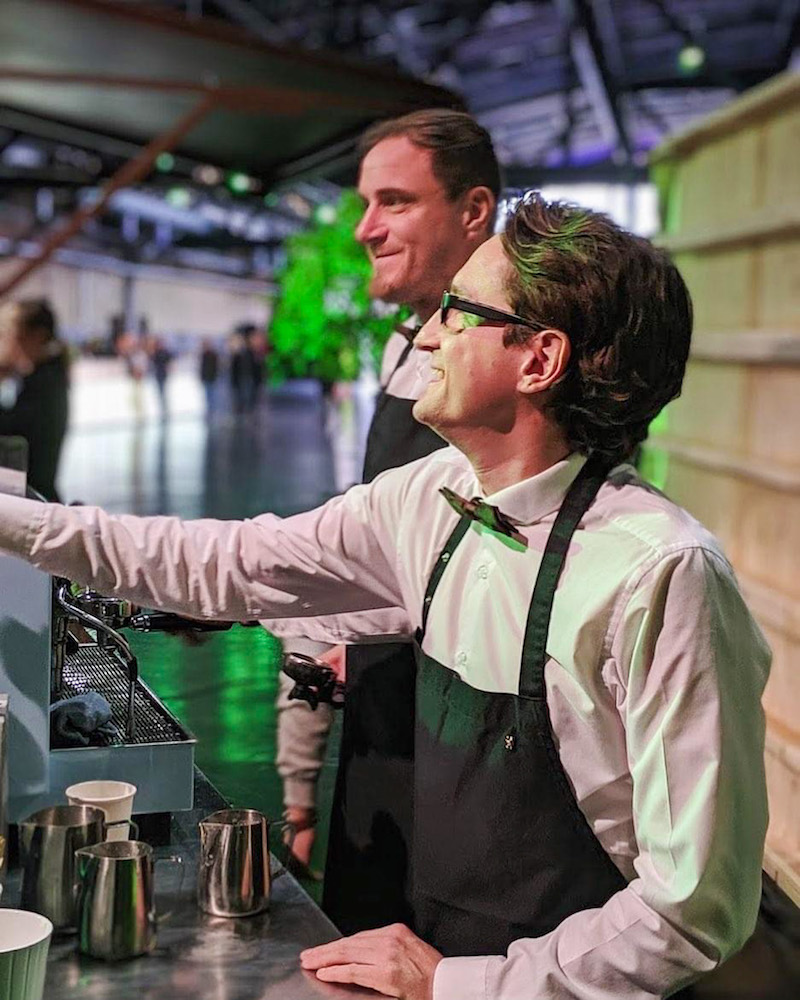 Authentischer Kaffeegenuss auf Ihrem Event
Für unsere Kaffeegetränke verwenden wir unseren persönlichen und unverkennbaren Signature Blend "Garçon's Finest", um Ihnen und Ihren Gästen die beste Qualität bieten zu können. Der Geschmack unseres Kaffees ist charaktervoll und außergewöhnlich, vollmundig und rund, rassig und ausgewogen. Um diesen Geschmack zu ergänzen, verwenden wir bei allen Kaffeegetränken mit Milch ausschließlich Bio Milch. Wenn gewünscht, bieten wir natürlich aber auch gerne Milch-Alternativen an.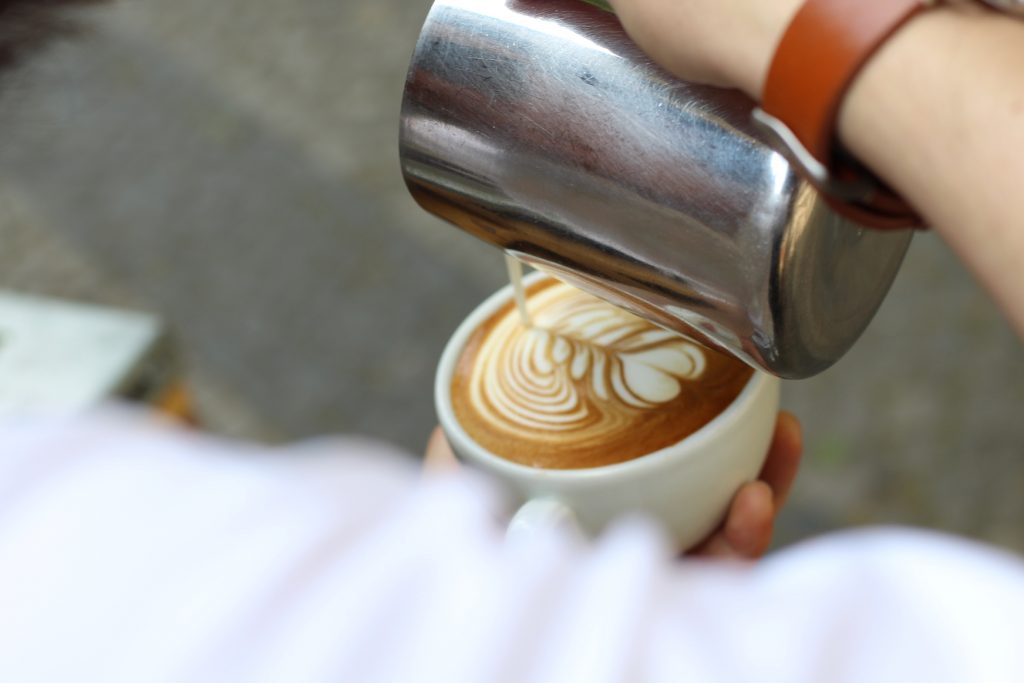 Professionelle Kaffeemaschinen für Ihr Event
Um Ihnen und Ihren Gästen einen authentischen Kaffeegenuss zu bieten, arbeiten unsere ausgebildeten Baristas nur mit professionellem Equipment. Dazu gehören auch unsere erstklassigen Kaffeemaschinen. Wir haben sowohl Vintage als auch moderne Kaffeemaschinen – je nach dem, was am besten zu Ihrem Event und der Location passt.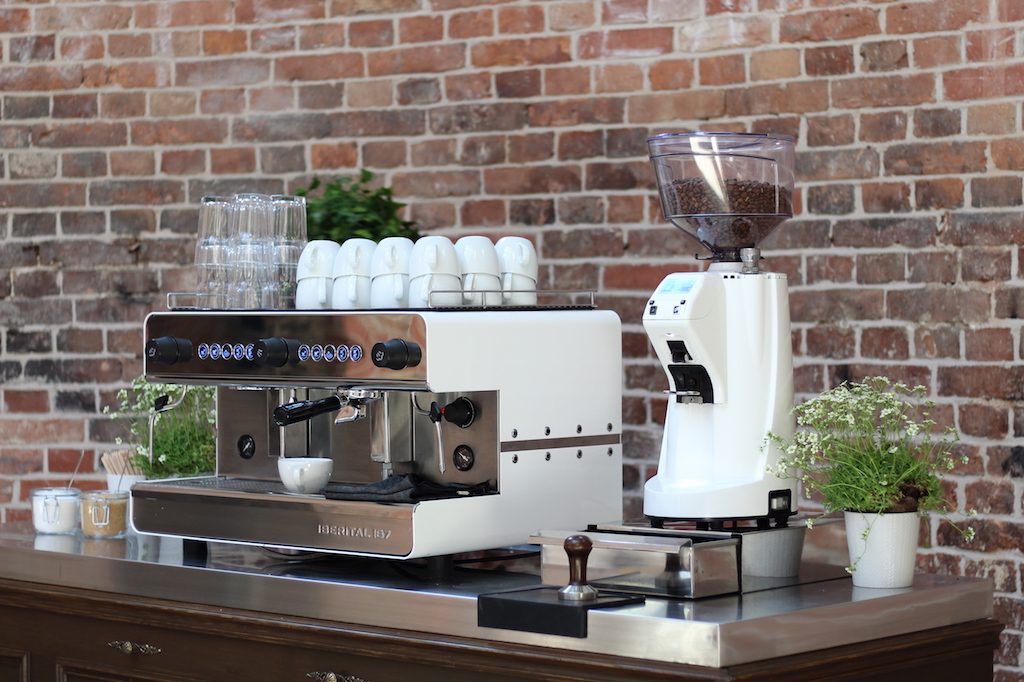 Brand it! Kaffeegenuss passend zu Ihrer Marke
Wenn Sie ein Firmenevent planen, haben wir bei unserem Kaffee Catering auch verschiedene Möglichkeiten, Ihr Branding zu integrieren:
Bedruckte Kaffeebar oder bedruckter Coffee Truck
Kaffeebecher mit Ihrem Logo
Kleidung mit Ihrem Logoaufdruck

Milchschaum mit Ihrem Logo in Form von Kakaopulver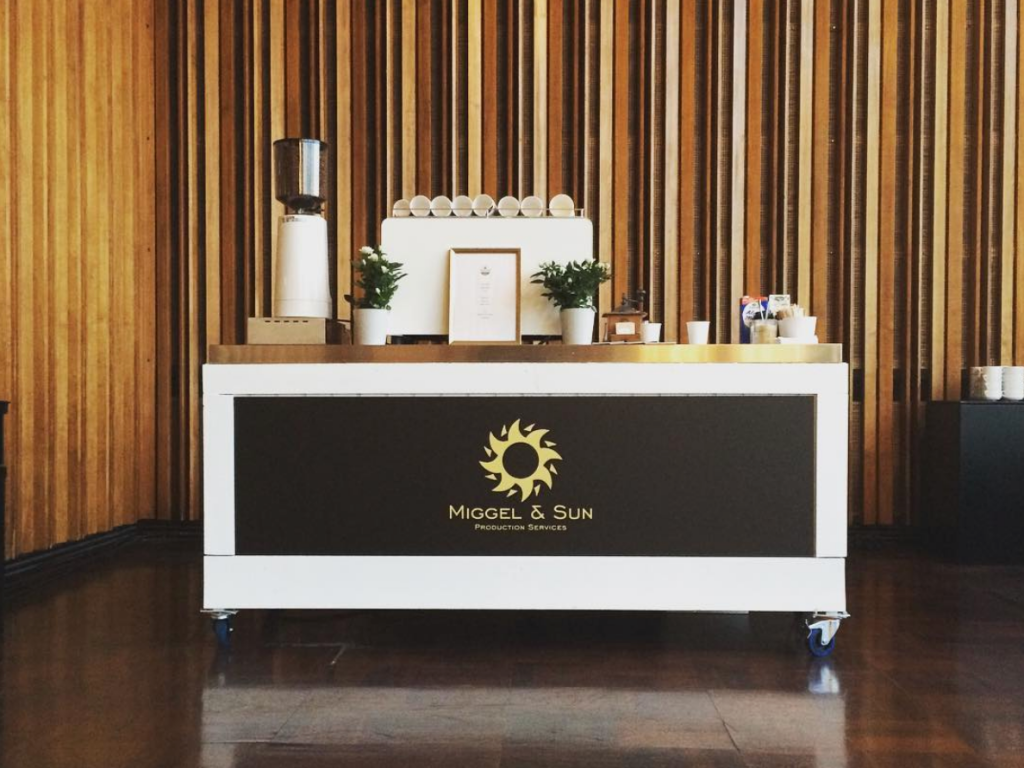 Wir sind flexibel für Sie
Für Ihr Event reisen wir auch innerhalb Europas, um Sie mit unserem Kaffee Catering bei Ihrem Event zu unterstützen.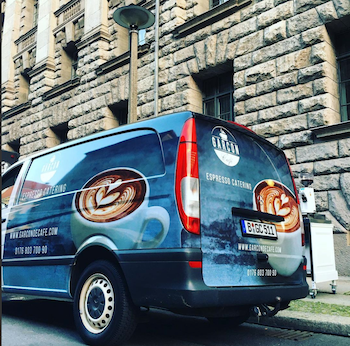 Referenzen
Wir konnten bereits einige Kunden mit unserem Kaffee Catering zufriedenstellen:
Kunden Bewertungen
☆ ☆ ☆ ☆ ☆
SJ Ballamasco
"Superb coffee served by one of the friendliest, well qualified and genuine baristas around. They take huge care in what they do, paying a lot of attention to detail, making the whole experience something special! The Citroen is pretty damn sweet too!"

☆ ☆ ☆ ☆ ☆
Juliette Legrand, Eventmanagerin bei "Dreinull"

"Es war alles perfekt, von Anfang bis zum Ende. Der Kaffee war ausgezeichnet und wir hatten auch verschiedene Milchsorten (Mandel-, Soja- und Hafermilch). Henri und seine Baristas sind sehr professionell, flexibel und freundlich. Ich würde sie gerne bei jedem Event dabei haben!"
☆ ☆ ☆ ☆ ☆
Sibel Bal, "Solaris Bank"
"We hired Garcon de Cafe for serving coffee, iced coffee and cold brew at our company stand during a hot summer conference in Berlin in 2017. We had never used a coffee company before and had loads of questions, which the owner answered patiently. The cooperation was very easy from the get-go, and he accommodated all our needs – from delivering cups to our office for us to stamp, to getting last-minute requests on site that we had forgotten in the midst of all the stress. Plus the coffee is super high quality with professional baristas! I would highly recommend Garcon de Cafe for any event or special day."
☆ ☆ ☆ ☆ ☆
Margaret Stenman

"I've worked with Henri over the last couple of years booking his cute little coffee truck for various types of events. His coffee is always so delicious and the truck is really something special, perfect for any type of event or wedding."
☆ ☆ ☆ ☆ ☆
Kate Risker

"I hired Garcon de Cafe for a boutique festival I was organising for a corporate client. The coffee was not only delicious, but it was quick service and it was busy all day long. Highly recommended for events service."
☆ ☆ ☆ ☆ ☆
Timothy Woods Palma

"I booked Henri for a two day photo production. The clients and the entire team were so impressed with his warm energy, clear work ethic, and delicious coffees. A true gen! (and loved the bow-tie!)"
☆ ☆ ☆ ☆ ☆
Djentrillavine

"Definitely the best coffee catering in town. Great coffee and nice people to have on a event and I can recommend them to any kind of event. Their coffee truck is very charming and baristas know what they are doing!"
☆ ☆ ☆ ☆ ☆
Robert Scherer

"Selbst mit über 370 Bestellungen an einem Abend erhält weiterhin jede Tasse Kaffee gleich viel Liebe und wird mit schaumiger Latte-Kunst gekrönt. Köstlicher Kaffee, aufmerksame und freundliche Bedienung, und Latte-Art – was möchte man mehr."
☆ ☆ ☆ ☆ ☆
Tess Rinearson

"Henri and his coffee truck catered an event I came to in Berlin. The coffee was delicious, the truck is adorable, and Henri is so friendly. It was a real treat at this event."
☆ ☆ ☆ ☆ ☆
Jessica Sousa

This was my first time working with Henri, and with a coffee vendor in Berlin. He fueled our 60+ person team during a weeklong hackathon from 9am to about 3pm each day. It was worth every penny to have really high quality espresso drinks (and cold brew) available to our group. Henri's truck is super stylish and he is really friendly so it was a nice little break each time we went to get a caffeine boost. I would definitely recommend Garçon de Cafe for your event."
☆ ☆ ☆ ☆ ☆
Kostas D
Garcon de Cafe is a cool approach to mobile coffee service. We are having it outside of the coworking space that I am working and provides us with a daily doses of pleasure. It gives a classy sense and a urban feeling at the same time. As for the quality of the coffee well, I never imagined a cafe on wheels could provide such a quality. All and even more than I need in order to start my day well!"
Planen Sie Ihr Event mit unserem Kaffee Catering
Lassen Sie uns gerne über Ihr Event sprechen und gemeinsam planen, wie wir Sie mit unserem Kaffee Catering dabei unterstützen können.
Rufen Sie uns gerne an oder schreiben Sie uns eine Mail, um ein unverbindliches Angebot anzufragen.
Wir freuen uns, von Ihnen zu hören!